2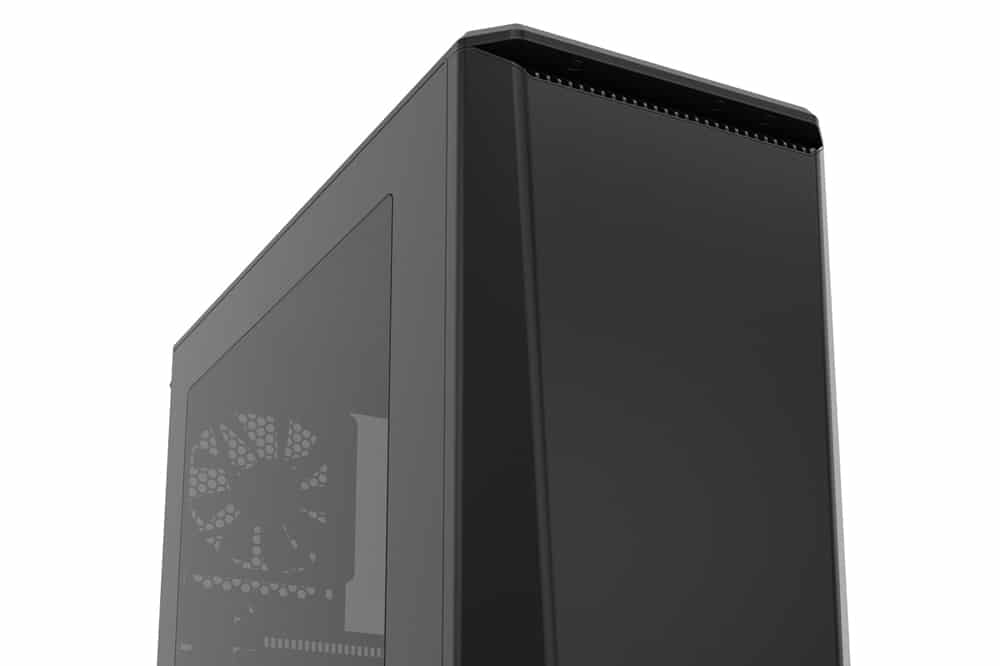 Phanteks Eclipse P400 Steel ATX Mid Tower Case Review
For all you tech and gaming enthusiasts, there are a lot of custom computer cases to choose from on the market. If you are looking for a way to put your new build together in an attractive way, then look no further. So here is the Phanteks Eclipse P400 Steel ATX Mid Tower Case Review.
Important to realize, how do you choose the best one and which one will suit your budget? For this reason, if you are looking for one with tempered glass, consider the Phanteks Eclipse P400. To emphasize, without delay, read on to find out more.
Phanteks Eclipse P400 Steel ATX Mid Tower Case
The Phanteks Eclipse P400 is the case from the tempered glass edition cases with a very simple layout inside, so that it can be customized to match your needs.
It was released in 2016, and since then, it represents one of the most affordable cases for just about any system build you can think of.
Plus, the tempered glass side panel gives your customized build a more attractive look.
Who is this product for?
This case can be used by anyone who wants to build a computer. But, being a more expensive product, it is primarily for those who enjoy customizing their gaming PCs, or who like checking their components inside the case.
Also, it is great for those who care about the appearance of their PC. It is suitable for anyone who wants to enjoy their daily computer routine without much noise or any kind of coolers running in the background.
What's included?
When you receive your Phanteks P400 Mid Tower case, you will unpack the full metal body, steel exterior, and tempered glass side panel.
Also included in the box is a 300mm RGB LED strip which can cycle colors, along with the power button and two SSD brackets. This case also comes with dust filters on the intakes and one fan on the front and back.
Specifications
Included: Front 1 x 120 mm, Rear: 1 x 120 mm

Optional: Front 2 x 120 mm, Top: 2 x 120/140 mm

Top: 240/280 mm

Front: Up to 360 mm

2 x 3.5" HDD Under PSU Shroud
2 x 2.5" SSD Rear of Tray
7 x Expansion Slots

2 x USB 3.0
2 x 3.5 mm
1 x RGB Color Cycle
1 x 3-Speed Fan Controller
2 x PWR/Reset


18" L x 18.25" H x 8.25" W
457 mm x 464 mm x 210 mm.

P400 Black & Gray
P400 White
P400S Black & Gray
P400S White
Overview of features
As an affordable, but premium case for PC builds, it gives a lot in terms of features. First of all, the eye-catching design with tempered glass side panel looks great.
To give you more style for your builds, there is the new RGB lighting control with 10 different colors. For example this can be connected to the Asus Aura system.
Additionally, it comes with the Innovative Modular HDD System and it is fully equipped with magnetic dust filters. There is a clean cable management system pre-installed, so it makes it suitable for beginners.
It has a removable HDD cage for installation of long PSU's and a full-size PSU support. One of the features is that it is optimized for airflow with low resistance for optimal CPU cooling.
There are two USB 3.0 ports, audio ports, and reset buttons. Built into the case is one front 120mm fan and one rear exhaust fan, but with room for more. The total size of the case is 8.3 x 18.3 x 18.5 inches.
Being one of the affordable tower cases on the market, it has some downsides, too. There is no optical drive bay installed and a few more cable tie anchor points could be handy too.
Also, trying to fit a radiator on the top of it could be a bit complicated as the top of the case is really close to the motherboard. For this reason, if you are thinking of water cooling the CPU, then put the radiator on the front. Also, leave the exhaust fan on the back and add another intake on the top.
How to use
Unpack it from the box and build any customization that you have in your mind with the things included, and then add the stuff that you need.
Whether you are an expert or just a beginner, for your gaming routine, or your daily work, it is suitable for anyone who would like a clean, sophisticated build for their machine. On another note if you do not have tools go here and check out the ground mat too.
Pros
Supplied with ten color LED light kit and various drive bays
Optimal air filtration
Good cable and noise management
Low price in this category
Solid construction with stunning design
Tempered glass
Cons
No optical drive bays
Adding a radiator on top is complicated
Alternatives
CORSAIR Crystal 570X RGB Mid-Tower Case
If you prefer more of a sophisticated look with four tempered glass panels, this mid-tower case is a great choice. It comes with removable fan trays in the front and on top of the case. It has room for up to six case fans and adding a radiator is much easier. Although, It does come with a higher price tag though.
NZXT H500i - Compact ATX Mid-Tower PC Gaming Case
This case comes with air cooling ready to be installed and a proper cable management system with pre-installed channels. It has an all steel construction available in four color combinations with built-in RGB and a lot of space inside for the best gaming equipment.
Conclusion
All in all, the P400 Steel is an excellent quality case for its price point. Additionally, the glass panel on its side gives it an elegant look, complemented by the RGB lights. Combine that with a good customized system build, with ample room for expansion and finally, you will have a stunning case to enjoy.
So I hope the Phanteks Eclipse P400 Steel ATX Mid Tower Case Review was helpful to you. Lastly, I truly appreciate comments, please let me know what you think.